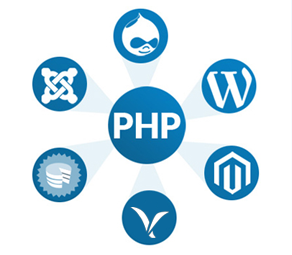 Php Development
Gitesh Enterprises one of the leading offshore outsourcing PHP web development company in India with a wide experience of in PHP programming and PHP web development. Expro Lab provides offshore PHP & Mysql web development services to all its global clients efficiently and successfully. We offer outstanding PHP web development services like PHP programming, Hire PHP Developer, PHP web application development, custom PHP website development. Gitesh Enterprises is a prominent PHP Web Development Company, India. Our experience in PHP and related new latest technologies available such as Zend, CakePHP, MySQL and others allows us to create a completely customized website and applications that best leverages the PHP framework to most your requirements in Gitesh Enterprises. Gitesh Enterprises goes an extra mile to get you the website application functionalities you need. And Gitesh Enterprises developers have the capability to code a totally work for customized PHP application for your requirement in Gitesh Enterprises. The web applications are tested extensively so that the end-users have a bug-free experience of using it. We integrate the application with your existing website and ensure that it works smoothly along with other components of your website. Gitesh Enterprises provides to hire PHP developers and designer, facility wherein you can have a dedicated resource working on your project. Our clients are the best reviews on Gitesh Enterprises work for PHP designing and development The PHP website development is very advicance and makes your website easy to handle. And we help you to create the top class page for your business.
Our PHP Web Development Services
~ PHP web development ~ PHP based CMS development ~ PHP/MySQL development ~ Custom PHP Web development ~ Custom Application Programming ~ Software Integration and Customization ~ Porting and Migration ~ Packaged PHP Web Application Development ~ PHP Professional development Services and Outsourcing ~ Corporate website development ~ E-commerce development ~ Portal development solutions ~ Open Source CMS Solutions ~ Generating new ID's and shutdown functions ~ Computing types of custom posts to fetch results and main RSS feed. ~ Enabling contact method to get added on user profile ~ Optimize your code better by finding usage information of Memory and CPU ~ Add theme support using thumbnails and also enabling to get rid of auto capitalization.
Why PHP Development Services
~ It is endorsed to add components to your site that HTML is unable to attain. ~ It is best featured and least expensive on par with various other scripting languages from web business. ~ It is robust and effective substitute to commercial software development platforms.
What Laitkor, a PHP Web Development Company Offers
~ tive team that provides quality and services that boost up online presence. ~ Exceptional practices and methodologies to help our customers compete in the global market. ~ Transparency when you want to check project progress. ~ We are consistent when comes to customer relation since 2004. ~ We deal knife edge customer needs with ease and ensure our customers are completely satisfied.